-
-
165-Year Heritage
-
Celebrating 165 Years In Australia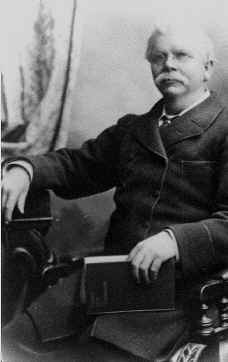 2016 marks the 165th anniversary of James Long (pictured above) arriving in Australia from Ireland, aboard the Hydaspes on November 27, 1851 . This website continues to expand with items of historical note, as well as news of current-day family members.
-
Latest News
Queen's Birthday Honours 2013:
James Long awarded CSM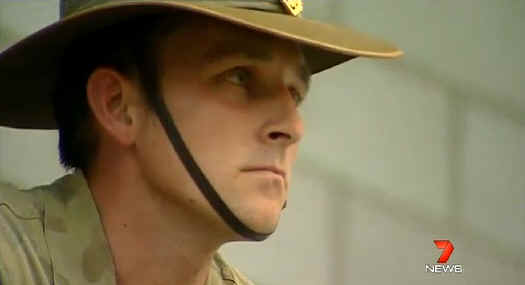 Our son, Sgt James Long, 31, of Townsville was recognised with the Conspicuous Service Medal in the 2013 Queen's Birthday Honours.
The citation reads: "For meritorious achievement as a Section Commander and Platoon Sergeant Rehabilitation Platoon, 1st Battalion, the Royal Australian Regiment."
More citation details: click here.

Click here for the 7 News Brisbane report. Or here
New! Latest Uploads

l INTERVIEW: Maxwell Newton speaks with Ash Long (May 2)
l CAREER: Snapshot of Ash Long's career (May 2)
l THE PHOENIX: We gave away $1.2m in ads (Apr. 21)
l SCANDAL: Underground school newspaper (Apr 6)
l TV: Mansfield's Melbourne Ep 338 (Apr 6)
l HISTORY: Henry Smith used James Long's name (Mar. 29)
l TV: Mansfield's Melbourne Ep 425 (Mar. 29)
l TV: Mansfield's Melboure Ep 011 (Mar. 29)
l HISTORY: Family Tree. William and Lucy Long (Mar. 29)
l NEWS: Latest edition of Melbourne Observer (Mar. 27)
l TV: Mansfield's Melbourne Ep 135 (Mar 26)
l TV: Bruce Skeggs Interview (Mar. 23)
l TV: Ash Long's first and final day as a TV Floor Manager (Mar 23)
l NEWS: March 20 edition of Melbourne Observer (Mar. 20)
l TV: Mansfields Melbourne Ep 018 (Mar. 19)
The Long Way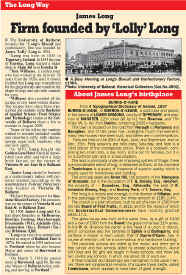 Click here to view interesting chapters relating to the heritage of the Long family in Australia, and earlier. This is an ongoing work-in-progress ... be sure to visit this website regularly for new chapters.
LATEST PAGES AVAILABLE:
(Continually under construction)
l James Long: Firm founded by 'Lolly Long (PDF)
l James Long: Sunshine Biscuit Company (PDF)
l William Long: First to land in Australia (PDF)
l Allan Long: 'I was the one that stayed' (PDF)
l Jim Long: Military history (Document file)
l Marjory Long (nee Lawrence): 'I remember ...' (PDF)
l Bill Tunzi: Served in Middle East, Borneo (PDF)
l Isobell Tunzi (nee Johnson): The Alfred Years (PDF)
l Ash Long: Pressing on regardless (PDF)
l Ash Long: Newspapers - Sunday Sport, Sunday News (PDF)
l Ash Long: Newspapers - Our Motto (PDF)
Free Book Downloads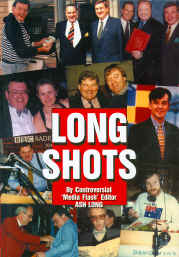 Published in 2001, in difficult commericial times, Ash Long penned a 304-page book about his career in media. it features 1851 people and 183 photographs. Click here to read Long Shots (PDF).
---
Good Guys And Godbotherers: The 3AK Story : 70 years of Melbourne Radio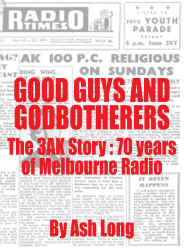 Published in 2002, this e-book was selected for preservation by the National Film and Sound Archive. It is a 45,000-word history of a Melbourne radio station that commenced in 1931, exclusively as an all-night station. Click here to view the e-book
---
Other books by Ash Long (yet to be uploaded)
Nothing Without Labor: The Story of James Long and his family in Australia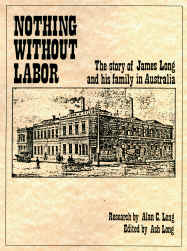 First published in 1982.
---
Chronicle Of A Century: 100 Years Of The Yea Chronicle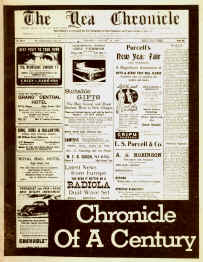 Published in 1985. Tracing the 100-year history of a Victorian country newspaper.
---
Bruce and Phil's Nightlines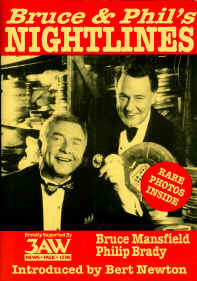 Published in 1996. Written with Bruce Mansfield and Philip Brady of 3AW's Nightline program.
---
Scandal-Us. The Class of 74. 30th Anniversary Reunion Souvenir Book.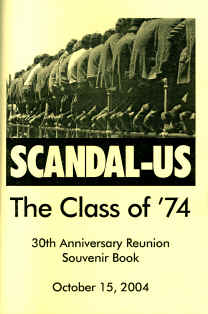 Published in 2004. 80-page book for Ivanhoe Grammar School's Class of 74.
Military History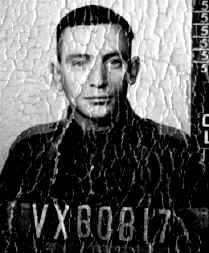 Written just prior to his death in 1987, Jim Long's recalled his military service in the Australian Army in World War II, particularly in the Middle East. Click here to view (Document file).
More News
Bert Newton loves the Melbourne Observer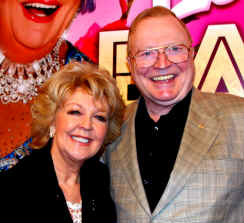 TV star Bert Netwon loves the Melbourne Observer newspaper. Patti Newton told 3AW why (Jan. 7, 2013). The Melbourne Observer is published by the Long family.
"The Observer was one of the best reads ... it killed all the other papers. He loved it. He thought it was fabulous."
Click here to hear Patti Newton speak with Philip Brady and John Blackman on 3AW Nightline.
---
35th Wedding Anniversary This Year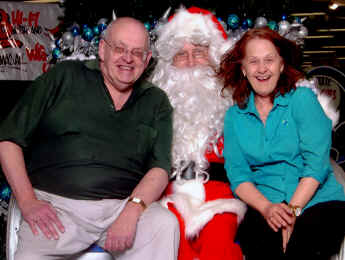 Ash and Fleur Long celebrated their 35th wedding anniversary on Sunday, February 3, 2013. They were married at St John's Anglican Church, Epping, on February 3, 1978. Click here to watch.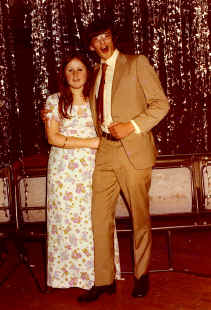 Above: Fleur and Ash pictured 40 years ago, in 1973.
Long TV: The Ash Long Collection
We are adding some TV clips from Ash Long's media career and personal life, including:
1965: Lawrence Golden Wedding Anniversary
1978: Ash and Fleur Long Wedding
1995: Canberra Weekly TV advertisement
1997-1999: Mansfield's Melbourne episodes
1997: Mansfield's Memories (collectables)
1997: Mansfield's Melbourne. Ep 100
1998: Good Morning Australia with Bert Newton
1998: Interview with Ron Cadee 
2003: Happy Birthday Fleur
2011: Keith McGowan Retires
---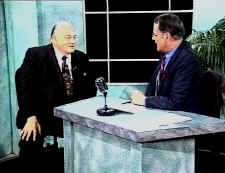 Bruce Skeggs speaks with Bruce Mansfield on Mansfield's Melbourne TV program.
Monday, March 10, 1997. Broadcast on Optus LocalVision Channel 50.
Created and produced by Ash Long Media.
Bruce Skeggs talks about his early days as a racecaller, working at The Argus, creating TV Week magazine, and how he became involved in politics. Brief mention of 3-INR (96.5 Inner FM). Click here to view.
---
Ash Long gives visual comedy a try on Good Morning Australia. April 9, 1998. Network 10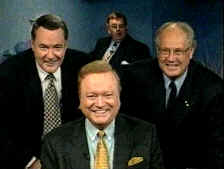 The brief was simple: say nothing but be funny. An attempt at visual gags by the non-actor on national TV.
We performed a spot every Thursday for two years on Good Morning Australia (1997-99) with Bert Newton and Bruce Mansfield.
We took the cameras around Australia (Perth, Cairns-Port Douglas, Melbourne, Sydney and Canberra) and to the United Kingdom. No Network 10 money was harmed in making these spots; all contra!

Click here for a spot in which you will see Bert, Bruce, collector Ian Armstrong, newsreader Jason Cameron, advertorial presenter Moira McLean with a Danoz Direct commercial ... plus the big fella trying to extract a laugh.
---
Ron Cadee interview. 1997-98. Mansfield's Melbourne TV program (produced by Ash Long Media)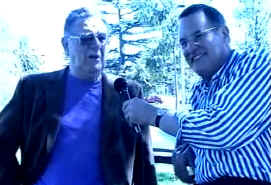 Here's one for Aussie radio-TV buffs. TV-radio personality, the late Ron Cadee, interviewed by Bruce Mansfield for Mansfield's Melbourne TV program, Channel 31 (Ash Long Media). Circa 1997-98.

Click here for wild (raw) footage. This interview never went to air because of poor audio and vision. Producer Ash Long continued filming despite serious camera malfunctions. And we never did hear Ron Cadee deliver the tag: "It worked on your bum".
Click here for lots more TV memories
Today: Long Family Businesses
At Your Service

l The Long Family continues to conduct businesses in Australia today. The Local Media Pty Ltd group publishes the weekly Melbourne Observer newspaper, first published in 1969.
l Read also about The Phoenix newspaper, created to help bushfire victims in 2009-10.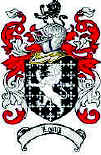 Head Office: 30 Glen Gully Road, Eltham, Vic 3095
Phone: 1-800 231 311. Fax: 1-800 231 312.
International Phone: (03) 9439 9927. Fax: (03) 941 6247
E-Mail: ash@long.com.au
Copyright © 2013