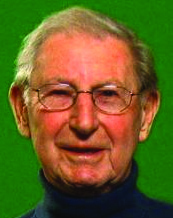 Nation Review: end days
Thursday, January 1, 1981
---
Nation Review had more lives than the proverbial cat.
Fringe publisher Geoff Gold took over the publication, converting it to a monthly A4 publication, with former GTV-9 publicist an ex-Sunday Observer editor Chris Forsyth at the helm.
Mini-magnate Peter Isaacson tried to reincarnate 'The Ferret' with Michael Worner and Ian Finlayson as his publishers of The Review.
Even society would-be, Mary, Lady Montagu, had a crack at it in 1981, writing: "Well dear loyal readers, despite every disaster known to man and beast, The Ferret continues to survive. We believe we've finally overcome all our problems – well most of them and we're raring to go … if you are a subscriber and not receiving your NR please let us know …. next month we will have a special report from Claudia Wright on life in Ronnie Reagan's Washington, an in-depth look at Ita-tollah Buttrose's reign of terror in Kippax Street, and Dr Eric Westbrook joins us as Arts Editor."
Mary's writers even included 'the dirtiest digger in Australian journalism': John Somerville-Smith. It didn't work.