About Ash Long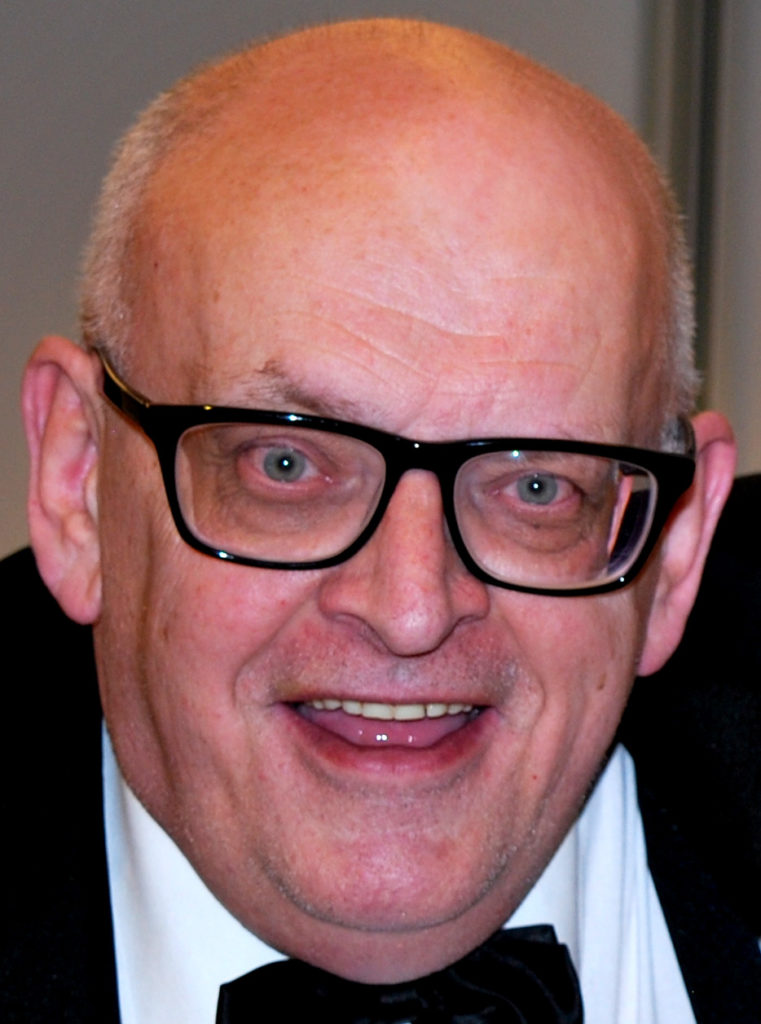 Ash Long is a veteran Australian newsman. He celebrated 50 years in the media in 2019.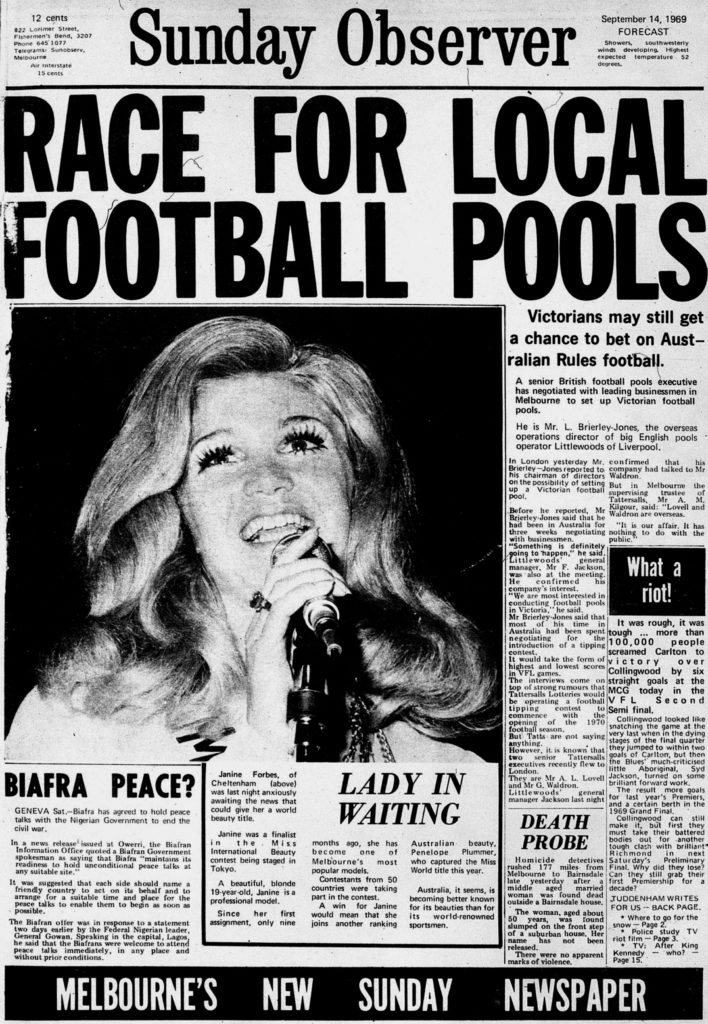 1969.
The Sunday Observer newspaper commenced publication on September 14, 1969. At age 12, Ash was there from Week 3, first as a Distributor. He became the third top-selling newsboy in Melbourne.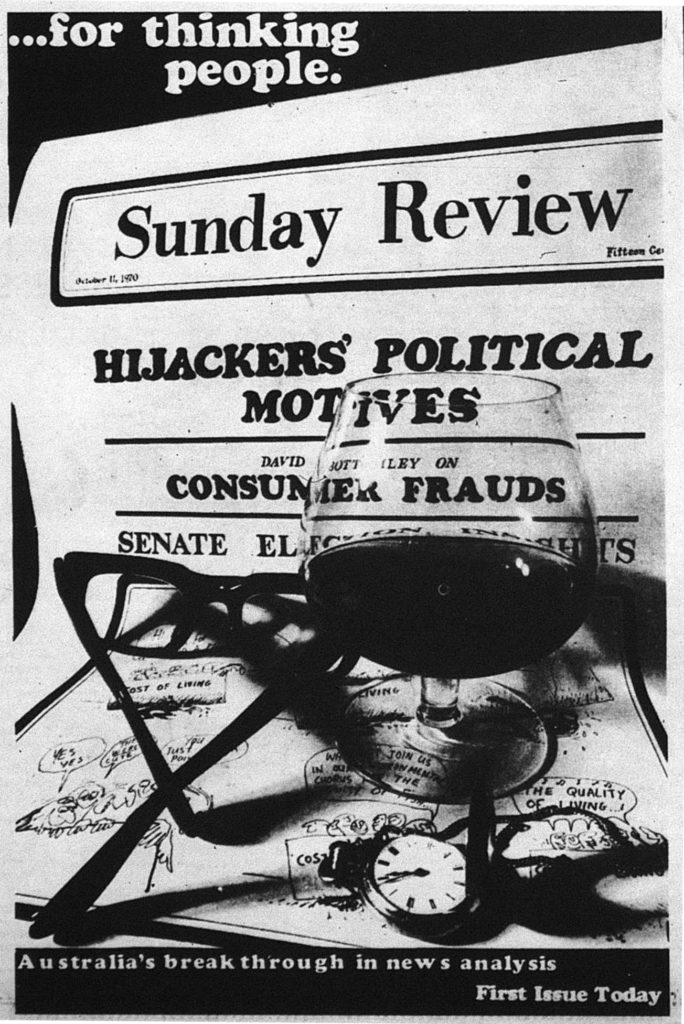 In 1970, the Long family became distributors for the Sunday Observer, managing a number of suburban zones, mostly in Melbourne's north. This involved home delivery through a network of newsboys and girls, as well as milk bars through many suburbs.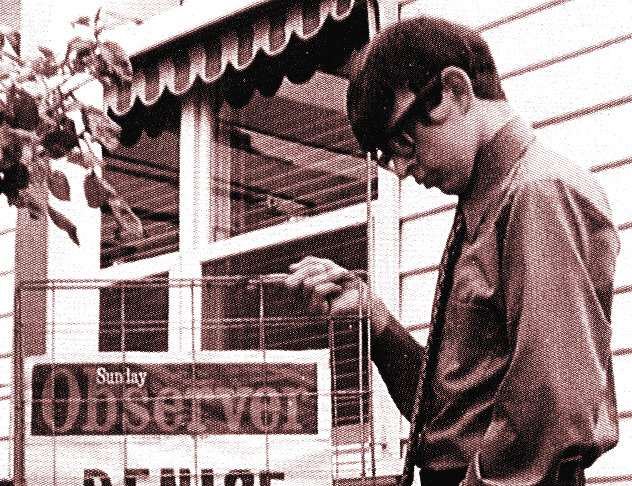 1970.
The Sunday Review newspaper commenced publication on October 11, 1970. At age 13, Ash was there from Week 1. His family was involved with Logistics and Distribution. This involved attending at printing works included Barndana (Fishermen's Bend), Waverley Offset, Progress Press and Stockland Press. This meant work on the presses, first as a 'fly-hand', and in the publishing room ('packer and tier').

Around this time, Ash used to 'wag' (play truant) from the school in the afternoons, and work at a Richmond printery for $1.50 per hour. He worked as a junior press hand, and hand inserter (combining sections) of Postscript Weekender and All Sport Weekly. The company was Regal Press, run by Dern Langlands.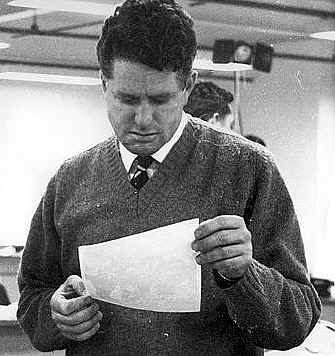 Regal Press was printing the Sunday Observer newspaper, under contract for companies run by Maxwell Newton, who had been founding Editor of The Australian Financial Review, and founding Editor of The Australian. Newton later took over Regal Press, giving many opportunities in all spheres of newspaper production to Ash Long.

1972.-1974.



After years at Reservoir East State School, Ash Long was in Year 10 (Form 4) at Ivanhoe Grammar School. In addition to his studies, he was publishing an 'underground' student newspaper, Scandal. He had purchased his own hand-operated Gestetner duplicator to print the newspaper, which was made with wax stencils, printer's ink and foolscap duplicating paper.

About this time, he was recruited by Jackie Taylor of Leader Associated Newspapers, to become a paid local correspondent for newspapers including the Northern Times and Preston Post. Later, the areas included publications including The Heidelberger, Diamond Valley News and Whittlesea Post. He was paid 4½-cents per published line.

Ash Long was invited by Ivanhoe Grammar School Headmaster Victor Brown to edit the official school newspaper, The IGS Spectator, and in 1974 became School Captain. He also edited the Ivanarian magazine.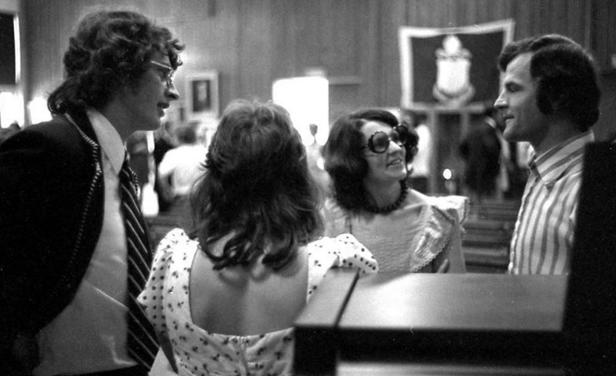 1975.
Ash Long was enrolled at the University of Melbourne, and chose to do a Commerce and Economics degree. But his real professional love was for the media, so he also signed on to also do a television production course at La Trobe University, which he completed over two years. He did this with former Ivanhoe Grammar School librarian Jacqui Salkeld.

At the University of Melbourne, Ash Long signed on to the staff of the student newspaper, Farrago. He filed a weekly column, Media Notes, which was quickly syndicated to other campus newspapers including Catalyst (RMIT), Rabelais (La Trobe University), Lot's Wife (Monash University) and Honi Soit (University of Sydney).

He was also News Director of the University of Melbourne's radio station which preceded the licence application by community station 3RRR. He was also integral to the University of Melbourne's closed-circuit television station, 'RSTV'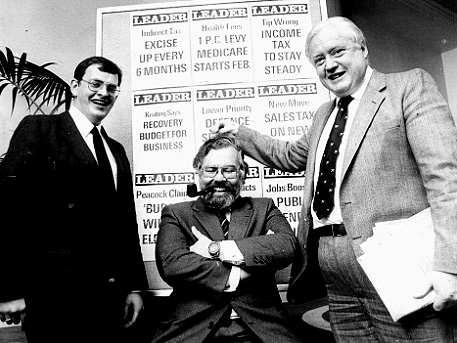 Ash Long was now working on a part-time basis as a Journalist for Leader Associated Newspapers at 481 High St, Northcote. In 1975, journalism emphasis was not on theoretical University studies, but practical on-the-job training. Long worked under the guidance of Editors including Kevin Pearman and Bill Cust, and later with Managing Director Don Brown and Editor-in-Chief Don Brown.

1978.
By October 1978, after a stint as Promotions Manager for Bayswater Village Shopping Centre (VACC Insurance), Long was invited to become Editor-Manager of Bayswater News, a fortnightly newspaper published by Leader. He was 21. Long had worked his way to being listed as an A-Grade journalist, and at the time was a member of the Australian Journalists' Association.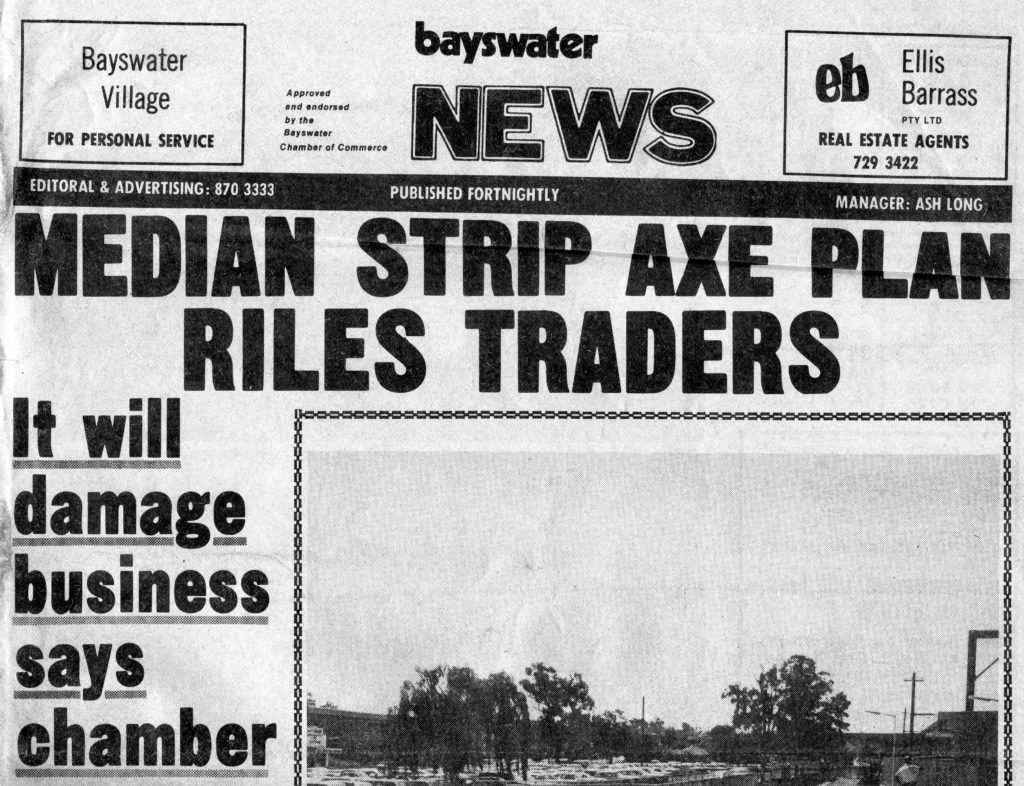 Long became President of the Bayswater Chamber of Commerce and Industry. By December 1978, he was invited to take over as Manager of the Knox and Mountain District Free Press weekly newspaper. He oversaw it increase in size from 24 pages to a record-size 76-page edition.

Ash Long later become Manager of the Knox-Sherbooke News. For a brief time, he was Acting Editor of those newspapers, as well as the Lillydale and Yarra Valley Express, Ringwood-Croydon Mail, Croydon-Mooroolbark Gazette, Nunawading Gazette, Box Hill Gazette, Waverley Gazette, Chadstone Progress and Progress Press newspapers. As a member of the management team, Long resigned his membership of the Australian Journalists' Association.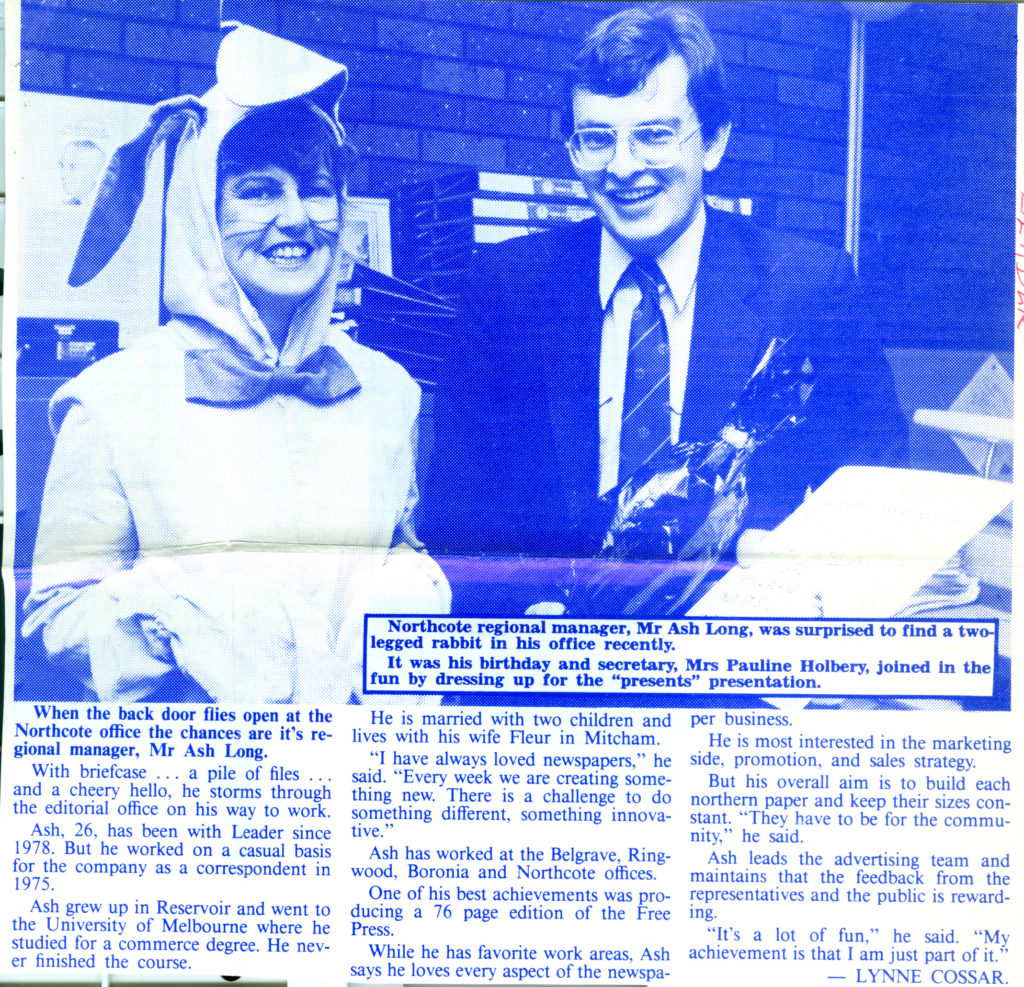 By 1980, after a stint as Group Classified Advertising Manager, Ash Long was promoted to the Manager's position for eight Leader local newspapers: Brunswick Sentinel, Coburg Courier, Northcote Leader, Preston Post-Times, Whittlesea Post, Diamond Valley News, Doncaster-Templestowe News and The Heidelberger.

Long was Leader's representative on the National Promotions Committee of the Australian Suburban Newspapers' Association, he was a delegate to the Allied Suburban Newspapers organisation, and a representative at the Victorian Country Press Association. In community work, Long began (1978) a 40-year-plus membership of Freemasons Victoria. He became President of the Preston and Reservoir Chamber of Commerce and Industry.

He continued to work closely with Leader Managing Director Don Brown and Editor-in-Chief John Monks on developing the editorial coverage of the group of more than 20 community newspapers across Melbourne.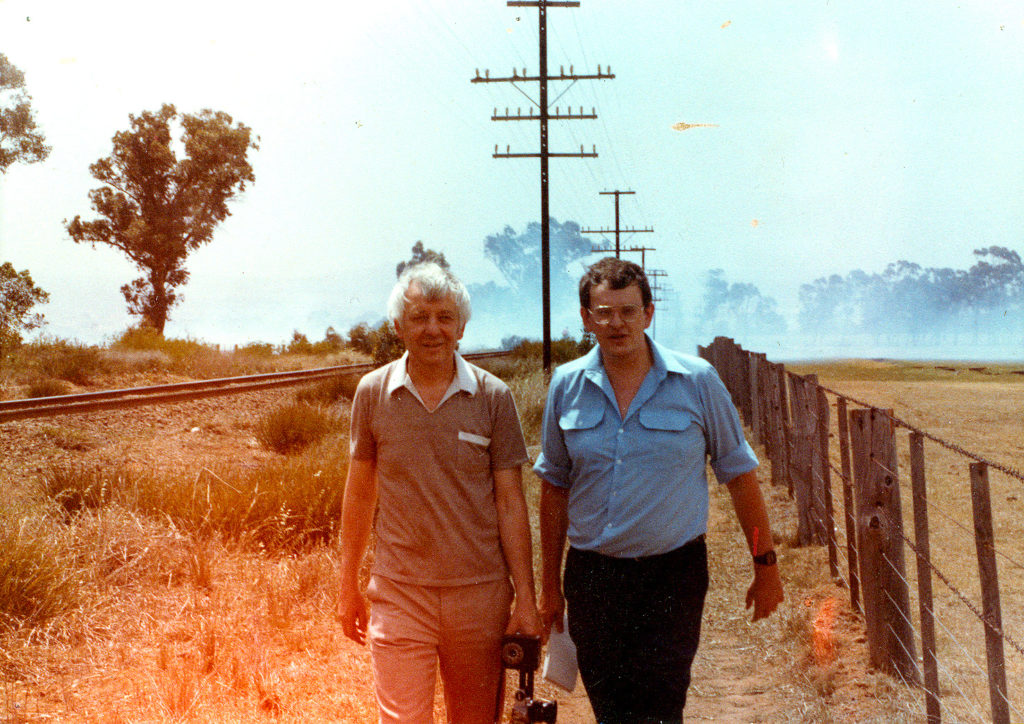 As well as his Leader work, Long was consulting to organisations such as Centrepoint Mall Shopping Centre in Melbourne's CBD, and also as Editor of the Bacchus Marsh-Melton Express newspaper. He successfully negotiated the merger of the Express with opposition newspaper, the Mail, published by Syme Community Newspapers. He remained as a consultant to Syme for a time.

In 1983, after the Ash Wednesday fires, Long was an integral part of the Leader team that had the first newspaper into the Dandenongs bushfire region, immediately after the blaze. He was a key member of the Leader team that teamed with radio station 3AW in the public relief efforts following the Ash Wednesday disaster.

Operating under the banner of Victorian Media Corporation Pty Ltd in 1983, Long trialled publications including Video News, News-Pix Weekender and Sunday Advertiser. He resigned from Leader, and started full-time at VMC on September 14, 1983 – exactly 14 years after the 1969 start of the Sunday Observer.

1983-85.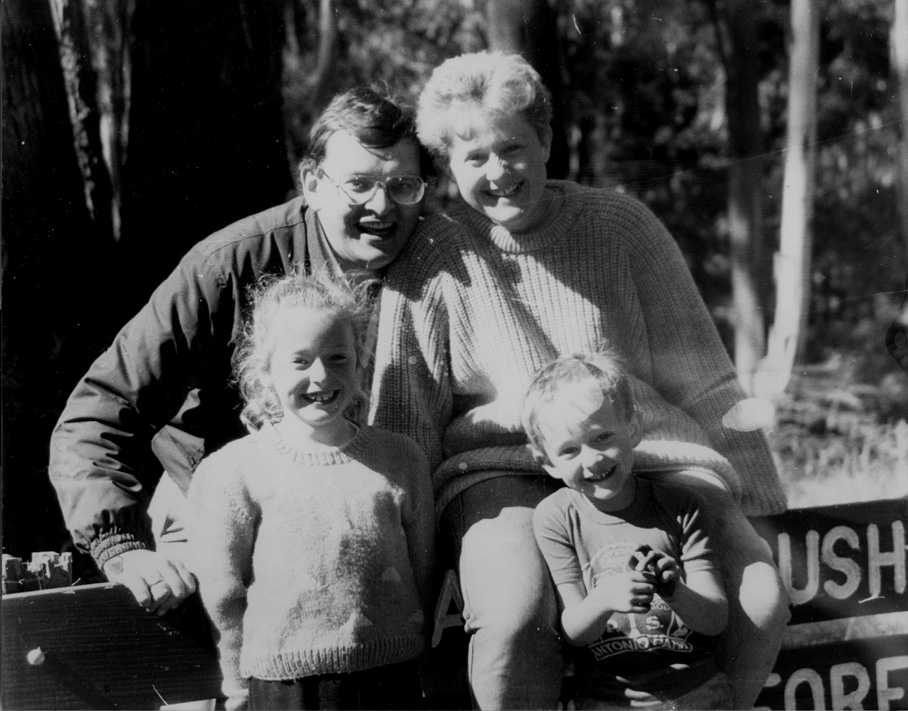 The Victorian Media Corporation days were not successful. In 18 months, the company underwent a rapid expansion, publishing newspapers including Croydon City News, Ringwood City News (Friday Extra), Waverley City News, Lilydale Shire News (Valley Voice) and The Clarion (Melbourne's inner suburbs). The company was badly under-capitalised.

VMC had also trialled publishing the Avoca Mail, but this was an era before faxes and emails. Distance was prohibitive. Ash Long also purchased the 99-year-old Yea Chronicle business in April 1984. He ran this business, hands-on, after the VMC collapse in mid-1985.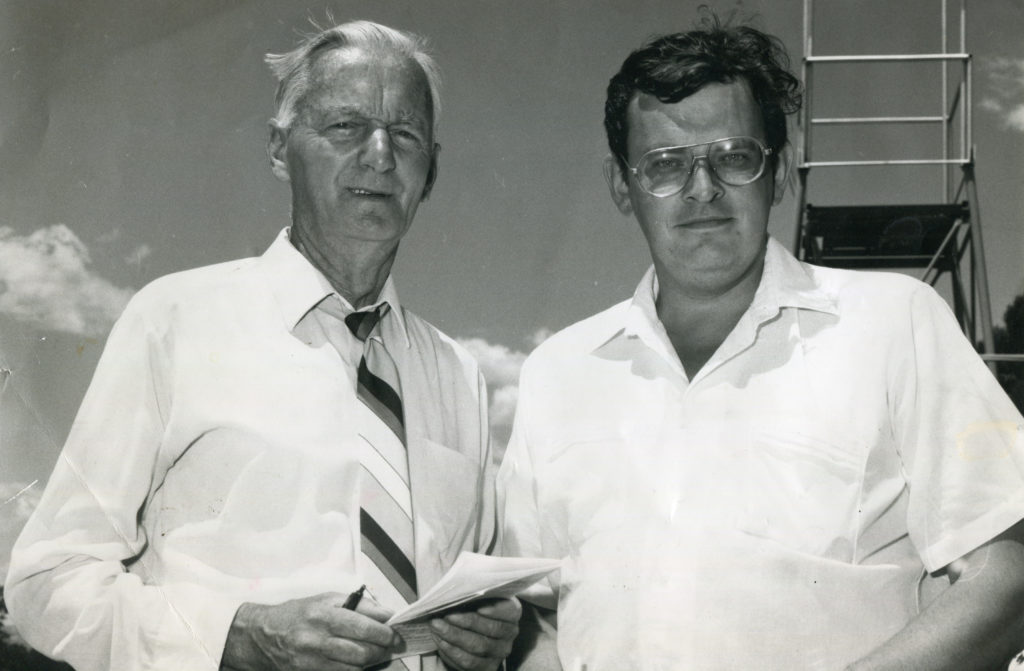 The Yea Chronicle had been a four-page broadsheet. As Editor, Ash Long introduced photos, and the size of the newspaper reached a peak of 80 pages with the Centenary Souvenir edition of October 22, 1985.

He was the first Publisher in Australia to trial Desktop Publishing with an Apple Mac using Aldus Pagemaker software in the 1980s. It was the second such project in the world.

Quality of his journalism was high. The Victorian Country Press Association awarded the Best Local Reporting Award to Ash Long. This was judged by respected journalism identity and broadcaster Patrick Tennison:
"Very vigorous, but always fair and balanced account of a sudden contentious local issue. All aspects and views were presented clearly and precisely. This paper displayed verve in publishing a special rush-print edition to inform readers, and faced a ban on it proposed by some councillors. Lively informative journalism at its best."

Extra editions of the newspaper were introduced for the Kinglake, Whittlesea and Yarra Glen areas, with separate new newspapeers commenced in Nagambie, Broadford, Seymour and Kilmore. The recession of the early 1990s saw the Long Family Newspapers extend too much credit to advertisers, who were facing tight financial times.

To meet financial responsibilities, Long sold The Yea Chronicle to Alexandra Newspapers in May 1993. One of the other titles, re-named as the Seymour-Nagambie Advertiser, was transferred to Keith Peplar; he continued that for another 20 years. Long worked on a six-month consultancy as Editor for Yarra Valley Newspapers on the Warburton-Yarra Junction newspaper, Upper Yarra Mail.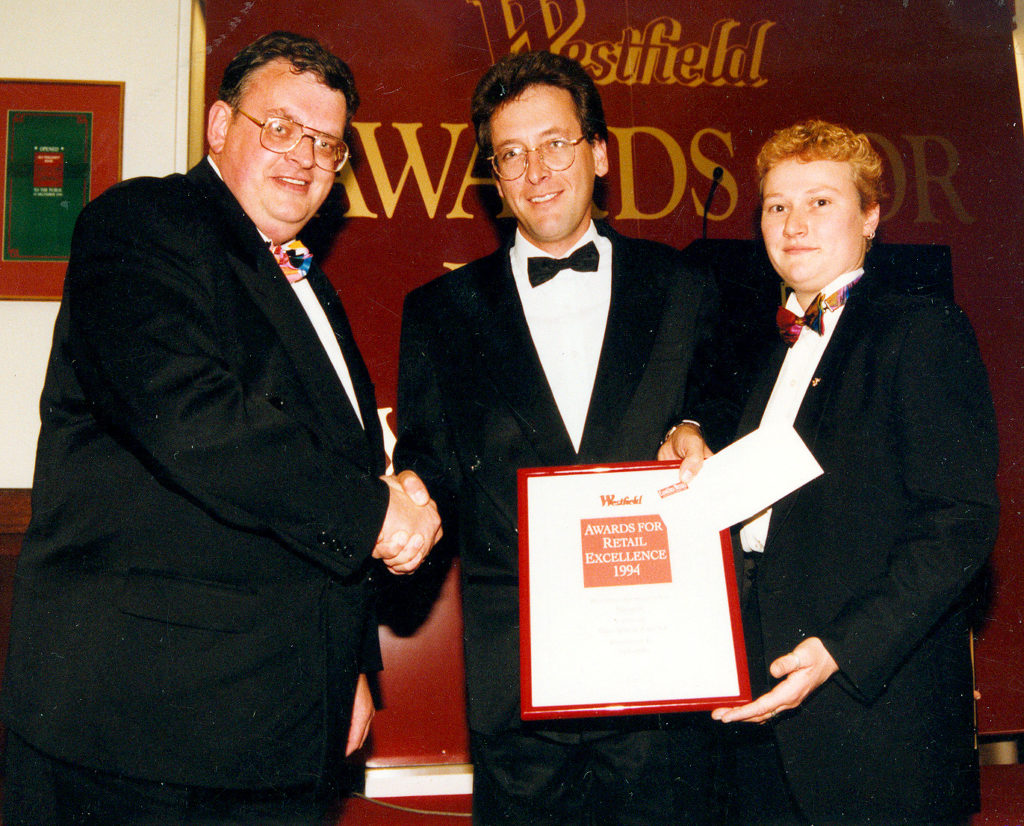 Ready for a challenging full-time assignment, Long then took on a six-month consultancy in 1994 as Publisher of the 112,000-circulation newspaper, The Canberra Weekly, for Eric Beecher's Text Media organisation. He turned a $25,000-a-week loss making venture ($1.3 million annually) into a profitable operation within months.

1995.
Long returned to Victoria in 1995, and established the Diamond Valley Advertiser weekly newspaper. This move saw other Advertiser editions introduced for Whittlesea, Kinglake and Yea, as well as the Seymour Chronicle and Kilmore-Broadford Independent. A change of legislation in 1999 saw it impractical for a number of independent publishers to continue.

1997.
Long had been establishing other media interests. In February 1997, he teamed with Optus Local Vision (Channel 50) to produce a nightly TV program, Mansfield's Melbourne, which aired six times a week, for 550 episodes. When Channel 50 closed, the show moved to Channel 31.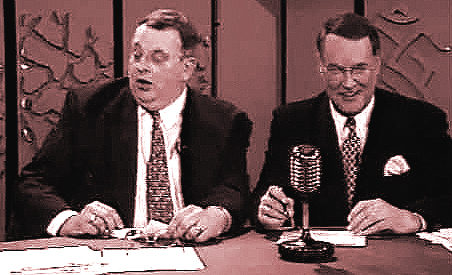 The success of the TV programs expanded with new shows including Mansfield's Memories (Victoria), The Sydney Report (Sydney Channel 31), The Brisbane Report (Briz 31) and The Adelaide Report (Channel 6). Long also produced Night Owl Theatre on Melbourne's Channel 31.

Changing rules in community television, reducing the allowable paid advertising, saw the commercial prospects of the programs reduced.

2002.
Long returned to major newspaper publishing with the re-introduction of the Observer title on September 14, 2002 – 31 years after the first issue of the newspaper. The Melbourne Observer newspaper was established as a midweek publication, particularly aimed at a mature, affluent readership across Victoria. It has a focus on showbiz, and over-50s lifestyle.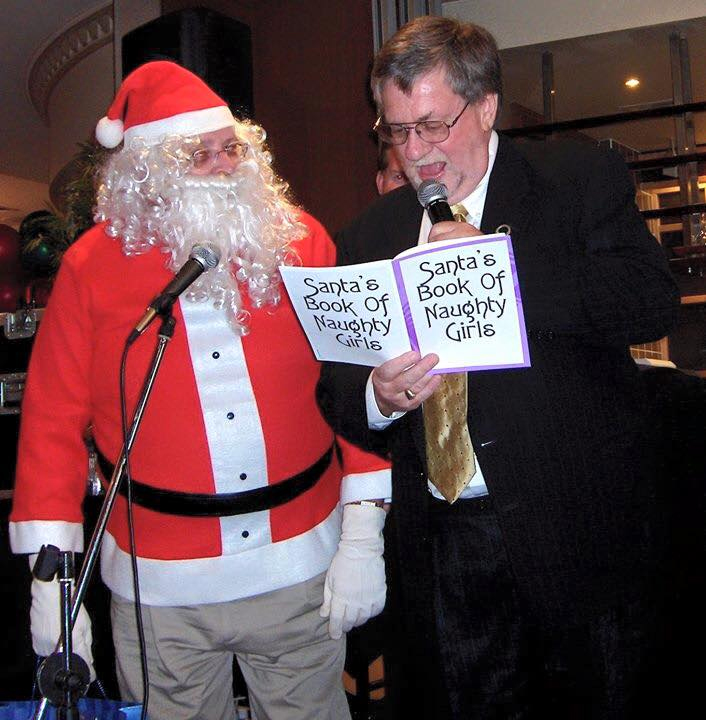 Ash Long built a strategic partnership with Melbourne radio station 3AW's Nightline and Overnighters programs to maximise readership of the Melbourne Observer. Ash Long wrote the Nightlines book in 1996 for Bruce Mansfield and Philip Brady. The long-standing partnership with Keith McGowan of the Overnighters show was extremely popular. Ash Long wrote the humourous Upper Gannawarra Football League serial that was aired on 3AW each morning.

The team of Melbourne Observer editorial columnists over the years, under Long's leadership, have included Len Baker, Harry Beitzel, Matt Bissett-Johnson, Robert Drosseart, David Ellis, Rob Foenander, Kyle Galley, Jane Holmes, Julie Houghton, Yvonne Lawrence, Mike McColl Jones, John O'Keefe, John Pasquarelli, Ted Ryan, Nick Le Souef, Keith McGowan, Cheryl Threadgold, Kevin Trask, Gary Turner and Gavin Wood.

The ongoing success of the Melbourne Observer has seen it peak at 152 pages.

2009.
The Black Saturday fires of February 7, 2009, witnessed Australia's greatest peace-time disaster. Some 173 lives were lost.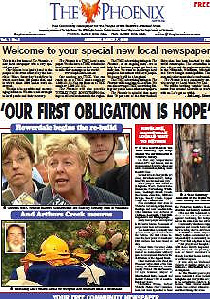 Long believed that the existing local newspapers in the bushfire region were unable at the time to provide all the media services that were required in the area.

He established The Phoenix as a limited-period newspaper, as a community service of the Melbourne Observer. Its aim were to provide a free newspaper, with free advertising to local affected business people. Hundreds of local businesses took advantage of this offer, and more than $1.3 million worth of free advertising was given to local people.

The newspaper was published for much longer than envisaged, and Long took a hefty financial blow in providing this community service project.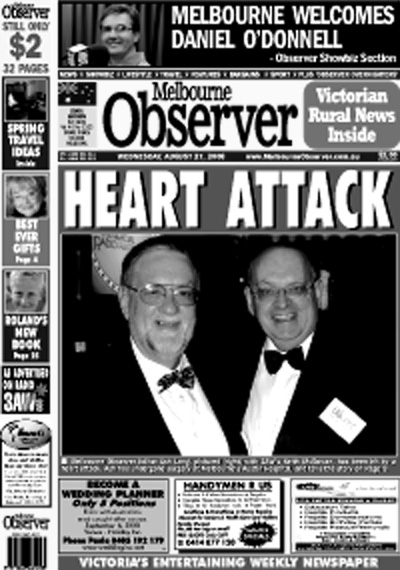 Long's health had not been perfect. In 2008, he suffered a serious heart attack. In 2013, he underwent an amputation, associated with diabetes. He has had a number of health episodes, but has enjoyed a good recovery over recent times.

2016-20
Local residents in the Murrindindi area, north-east of Melbourne, unhappy with their local newspaper, requested that Long start a new weekly publication. In 2016, The Local Paper was started, with the view that it would serve the western half of the Shire, with areas including Kinglake and Yea.

Public demand was such that the newspaper has grown to become the Number One local media outlet across the region. It is often 100 pages. It has the biggest readership in print, has a busy online following with its daily updates, and has just introduced Dindi.TV with podcasts of local news, sport and weather.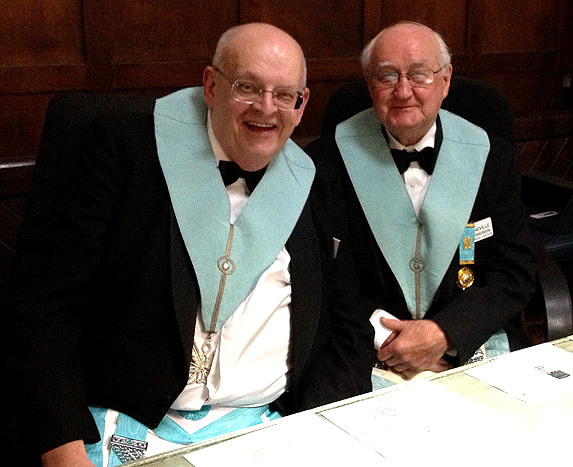 Community service is a keen interest for Ash Long. He believes at leastone-third of his time is involved with unpaid community service work, quietly assisting local people and their projects.

Part of that community service is as an active member of Freemasons Victoria for the past 42 years. Long is an Ambassador for the Royal Freemasons Homes, and works hard on scholarship projects for young people. He is a member of Ivanhoe Grammarians Lodge, which has charity work expanding across 33 state and Catholic schools in the Banyule municipality. The area of influence is being increased to also include the Nillumbik, Whittlesea and Murrindindi municipalities.

Freemasonry Victoria gives away more than $2 million annually to charities. Locally, more than $1 million was given to organisations in the bushfire region including Kinglake. Long was given the title of 'Past Grand Tyler' in recognition of his community work. He is a champion of the Peter Holloway Scholarship program.

He is a Past President and Paul Harris Fellow of Rotary International. He has a Certificate of Appreciation from the Royal Children's Hospital Good Friday Appeal, and many other charities for which he has collected. He has been active with the Banyule Children's Gift Appeal (formerly 'Toys For Tots').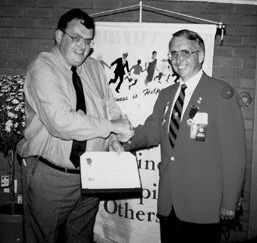 Ash Long entered his 50th anniversary year in the media with great optimism: "The media has changed greatly in the past half-century. Technology means that the press must now deliver news rapidly using a combination of print, social media, websites and audio-visual platforms.

"I am fortunate to have lived through an era where hands-on experience and on-the-job training were top priorities, rather than being a text-book-absorbed keyboard warrior. Nothing in the classroom compares with half-a-century of the real thing.

"Real community journalism is about getting out there, mixing with local people, having real conversations, and truly caring about the community which we serve. Good bush journalism is about providing selfless service to our neighbours."

• Long's books include Nothing Without Labour, Chronicle Of A Century, Long Shots, Good Guys and Godbotherers, Scandalous and Buckley's Hope. He is currently working on book projects including an updated version of Nothing Without Labour (Long family), A Few Bob and A Couple of Drums (Lawrence family), Jim Long's War Years, and the 50th Anniversary of the Observer. His current major research project is his grandmother Althea Clay's Aboriginal heritage (with the Gunditjmara people, also known as the Dhauwurd wurrung).