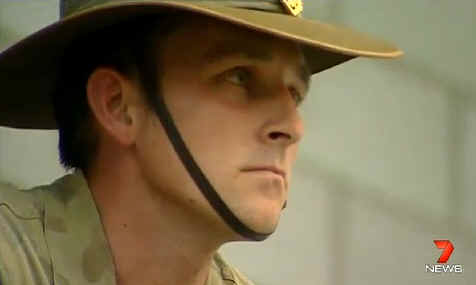 2013: Queen's Birthday Honours for James Long
Monday, June 10, 2013
---
Sgt James Long, 31, of Townsville was recognised with the Conspicuous Service Medal in the 2013 Queen's Birthday Honours.
The citation reads: "For meritorious achievement as a Section Commander and Platoon Sergeant Rehabilitation Platoon, 1st Battalion, the Royal Australian Regiment."
More citation details: "Sergeant Long is an exceptional non-commissioned officer whose leadership and professionalism in managing seriously wounded, injured and ill soldiers have provided direction and a sense of purpose to affected soldiers. His work ethic and selfless approach to complex circumstances have been exemplary. Sergeant Long's commitment to soldiers and the wider community in northern Queensland has been inspirational and has enabled the provision of exceptional rehabilitation services and support to the soldiers of the 1st Battalion."
Click HERE for the 7 News report.