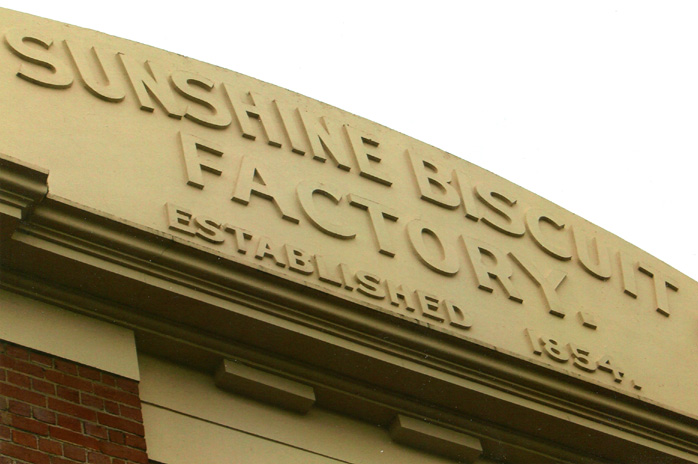 Nothing Without Labour: Chapter 1
Thursday, November 27, 1851
---
It was 1851. James Long, then 21, was working the family potato fields at Mountshannon in his native land Ireland.
Friendly gypsies approached and offered to tell his fortune. The offer brought some comic relief, for times had been difficult for Ireland suffering the ravages of a potato failure over the past two years. Potatoes were the staple food of the Irish, and more than one million people had starved to death.
The gypsies told James that they saw him "going overseas within three months". With the famine and distress, a million folk had already left Ireland for the United States, Canada and Australia to seek a new life.
Nonetheless, James Long did not take the prophecy seriously. He was living with his family at Mountshannon. His father, James Snr, a school teacher; and his mother, Eliza. James Long Snr and Eliza Smith were married in 1824 in the Diocese of Killaloe, which extended into six counties: Tipperary, Clare, Limerick, Offaly, Leix and Galway.
Young James Long, our subject, was born on May 12, 1930, at Lorrha, Borris O'Kane, in the barony of Lower Ormond, County Tipperary. Local references do not show any Longs as landholders, a clear indication that they were latecomers to the vicinity.
James's grandparents were in farming, and had a 99-year lease by the Shannon River. In later years, land holdings are shown in the towns of Shellernane and Ballinagough for William Long, Ben Long Jnr, John Long as well as Ben Long and partners.
James Long had five brothers and two sisters
• Benjamin, who died young.
• George, also died young.
• William.
• Joseph, died young.
• George.
• Susan.
• Elizabeth.
The gypsies were correct with their prediction. James sailed from Liverpool on the Hydaspes, arriving in South Australia on November 27, 1851. The Hydaspes was a sailing ship of 595 tons, captained by Hugh Stewart. It was supported by a crew of 28 and was registered at Liverpool in 1847. The usual route of immigrant ships was non-stop around the Cape of Good Hope.
Other records show the Hydaspes with Captain Arthur Hole in charge,  with a voyage of 93 days after leaving  London via Plymouth, England on August 25, 1851. The Hydaspes is listed as a British barque; built at Bathurst, New Brunswick, North America in 1846 by Samuel Cunard; based at Liverpool. Length: 126ft 6in x beam; breadth: 29ft 6in; depth of hold: 19ft 6in.
Lloyd's Register of Shipping for 1846-47-1864-65 indicate the Hydaspes owners were Younghusband and Company, with the Port of Registry being Liverpool and Port of survey being London. The sailing ship Hydaspes is recorded as visiting Port Adelaide previously on August 23r 1849, and then on October 14, 1850. An entry in Lloyd's Register for 1864-65 is posted "wrecked".
James Long's stay in South Australia was about 2½-years where he was engaged mainly in the bakery business. His last employment in that colony was reporting vessels arriving for the Port of Adelaide. He worked from Semaphore, now a suburb some 15 kilometres from the Adelaide city centre
On one occasion, he fell asleep, allowing a vessel through – without reporting. He did not wait to be reprimanded and left the job immediately.
He joined a company of bullock teams taking goods to the Ballarat goldfields – as their cook. When he arrived in 1854, he furthered his way to Castlemaine where he stayed on the diggings for 18 months. At one stage, he thought he had discoverd a good-sized nugget, but when he came to handle it, pieces of very thin gold leaf left the surface of a substantial stone.
James did not gain a lot of satisfaction from the digging operations. There were those who made a fortune in a few days, and others who toiled for weeks without seeing any "colour". Those who did find success, spent freely. Some even flamed their tobacco with £5 notes.
James Long recalled that he had a fair amount of success on the goldfields. While in Castlemaine, there were rumours of bushrangers. As a safeguard, he left £70-£80 between a couple of trusses of hay. After the scare, he went to recover the money, but the hay was gone, probably burnt.
James later told that many of the diggers thought the boom days of the fields were going to last forever, but they did not.
Other members of James's family were quick to leave Ireland for Australia. It has been suggested that the the 99-year lease that the family held in Killaloe may have been due for expiry.
James's elder brother, William, arrived at much the same time. William is mentioned in Chapter 2. The remaining members of the family appear to have arrived in South Australia at a later date, spending two years there. Following their stay, they then moved to Western Australia, in the Swan River area.
James Long Snr was the second child of George Long, a farmer, and the former Sussana Mason. It is believed that James Long Snr was a first cousin of Robert O'Hara Burke (1821-1861), the well-known explorer.
George Long and Sussana Mason were married in 1787 in the Diocese of Killaloe, County Galway, Ireland.
James Long Snr was one of seven children:
• Ann, who married Henry Brady in Killaloe, in 1819;
• James Snr;
• Michael, born in 1795, and later married to Phoebe Oakley;
• Robert, 1811-1883, and married twice;
• William, 1812-1864;
• Benjamin; and
• John, who married Mary Bouchier.
James Long Snr's brother, Michael, emigrated to Canada in 1832. His great-grand-daughter Lois Long, of Ontario, Canada, recorded that Michael and Phoebe married in 1825 in Killaloe. When they travelled to Canada seven years later, they took four of five children with the,, sailing from Limerick.
Like his brother James Snr, Michael was a teacher, possibly even with university education. When he first settled, he taught his own family as there were no schools. He would walk several miles every week or two to acquire a newspaper, which he would read aloud to his Irish neighbours who would come to visit him for news, as few of them could read or write.
With money he brought with him to Canada, Michael purchased a farm, mostly uncleared flat land with his residence, 'Maple Farm', built on an area to become known as Long's Hill.
Another two brothers – Robert and William – also emigrated to Canada and settled on land in western Ontario, taking up land next to each other. Both were schoolmasters.
Robert later settled in the township of McGillvray where he spent about 40 years. He later moved to Clinton in 1879, and Belgrave in 1881. Robert was married twice: first to Margaret Rogers, and then later to Mary Pritchard. Both Robert and William converted from being Anglican to Methodism after settling.
William's will of 1863 was distributed after his death in May, 1864. He left all "real and personal estate" to his wife, Deborah, with the following exceptions:
• To my sister, Mrs Henry Brady, $100.
• To Mary Boucher, widow of my late brother, John Long, $50.
• To my niece, Mary Long, $50.
• To my nieces, Susan and Margaret Ann Long, daughters of my brother, Robert Long, $50 each.
• To the Wesleyan Methodist Church to build a church in the village of Ireland, $100.
A codicil made in September, 1863, provided an additional $100 for the construction of the church, and a further $20 to purchase a Sunday School library.
James Long Snr had a brother, George, who was known to have come to Australia, but may have emigrated to America or Canada.
James Long Snr was an itinerant school teacher. A letter in the Western Australian archives shows that he was dismissed from his post because he was said to have given shelter for one night to a young woman who was sacked by her employer. James had apparently met the lass on the boat from Ireland.
There was quite a scandal, and an appeal was lodged to the local bishop. James Long Snr was forced to leave his wife and family, while he found an alternative teaching post. He was now aged around 50, tutoring a family at Stoney Rises, near Colac (Victoria).
Meanwhile James Long Jnr had moved to Geelong (Vic.) managing a bakery business. The 1856 edition of the Ballarat and Crswick's Creek Commercial Directory and Almanac shows:
• Long, James, store, O'Connell St, Ashby
• Long, James, store, Bellair St
The 1858 edition records:
• Long, James, 4 Somerset Place, Ashby.
In 1856, James joined in marriage with Miss Olivia Lucas at the United Methodist Church in Preston St, Geelong. The Rev. Mark Bradney officiated, as he later did for other Long family weddings. James Long Snr was a witness.
Olivia, 17, was the daughter of Thomas Lucas and his wife Margaret (nee Sydes), and was born in Launceston, Tasmania, in 1839. Their wedding certificate shows her birth place as "Van Dieman's Land", and describes her as a "Lady". James is shown as "Storekeeper". Thomas Lucas was a son of Nathaniel Lucas (1764-1818), joiner, carpenter and builder, was living in Red Lion Street, Holborn, London. In July 1784 when he was convicted at the Old Bailey of having stolen clothing from his neighbour; he was sentenced to transportation for seven years and sailed in 1787 in the Scarborough in the First Fleet. After his arrival in New South Wales, he and Olivia Gascoyne (Gascoigne or Gaskins), whom he later married, were among 15 convicts specially selected for their character and vocation to pioneer Norfolk Island, where they arrived in the Supply on March 6, 1788.
Long family members can justly represent their First Fleet origins.
Around 1859, James and Olivia moved to Ballarat where James commenced his own bakery and confectionery business in Plank Road. Plank Road was a street in Ballarat from 1858-1868. Before 1858 it was called Main Street, and after 1868 it was known as Main Road. It becomes Geelong Road south of the city.  The Plank Road was named because it was built with a surface of wooden planks. James Darby built the Plank Road in the 1850s. It was the start of a grand Australian enterprise.
Before the move, James Long Jnr had to suffer the death of his father about 18 months after the wedding. After drinking at a Colac Hotel, James Long Snr, fell from a horse, striking his head on the ground, dying almost instantaneously. His death was the subject of a coroner's inquiry.
James Long Snr's death is recorded in a Geelong Advertiser report from December 16, 1857, and was headlined "A heartless case". An inquest was held by H.E. Nankivell, Esq., coroner for Colac, at the Victoria Hotel, on the body of James Long, who was killed the day previous by a fall from his horse.
"It appeared that the deceased had gone to Colac that day with Mr Joseph Trotter, of South Stoney Rise, in whose family he was tutor. They left Colac at about 4pm to return home, and the accident happened before they got out of the township. The first witness proved he saw the deceased fall off his horse, and the person with whom he was riding, got off his horse, and raised him up. This person then rode off, as he supposed, to get aid, but finding he did not return, he (the witness) then went to a cottage nearby and asked if they would take the deceased in, or give some assistance, which they refused to do.
"Another man also came up without rendering any assistance. The deceased was bleeding profusely from the nose, mouth and ears, and was to all appearance dead. He (the witness) then found out where the Police Station was, and gave information there, and the poor fellow was immediately removed, but was quite dead.
"Dr Nankivell (the coroner, there being no other medical man) performed a post-mortem examination, and found the scull fractured over the longitudinal sinus, which was punctured by the fracture, and a corresponding fracture at the base of the brain; there was a great quantity of blood all over the surface of the brain and upper part of the spinal marrow, so that death must have taken place almost instantaneously.
"As the principal witness, Joseph Trotter was supposed to have returned home, 25 miles, the inquest was adjourned until the following day in order that he may give evidence." On examination he said: "I am a stockholder, and live at South Stoney Rises. The deceased was tutor in my home, and had been so seven months. Was engaged for a year. He rode with me to Colac, on Tuesday last, and we started to return hime about 4pm.
"He was in front of me. I was quite sober; but I thought he seemed heavy but not drunk. We had taken three glasses of spirits each. After going about a quarter of a mile, he fell off his horse. "I got off mine, and raised him up, he was bleeding from the nose and mouth."
The lengthy report gave the account of howTrotter said he tried to get help, and how "I sent my son to Colac early the next morning to enquire about the deceased". The jury returned a verdict: "That the deceased, James Long, came by his death accidently, by a fall from his horse.
"Rider: We consider the conduct of Trotter most heartless and inhuman, in leaving a man in the state the deceased was found. We also think his evidence throughout most satisfactory; and we recommend that he be bound over in the sum of £200, to appear at any future time, subject to the advice of the Attorney-General.
"We consider the conduct of Michael Danahu highly culpable, in not rendering assistance he was able." The deceased was about 50 years old, and had just sent for his wife and four children, from the Swan River."
The death occurred on Friday night of Mr James Long, J.P., founder of the biscuit making and confectionery business in Victoria street, Ballarat East. The deceased who had reached the ripe old age of 86 years, had been in ill-health for some time, and his demise was not unexpected.

Mr Long was born in Burris O'Kane, Tipperary, Ireland, and at the age of 21 years he arrived in Adelaide, where for 2½ years he engaged in the bakery and confectionery trade. In 1854 Mr Long arrived in Victoria, and made his way to Castlemaine, where for over a year he pursued digging operations with a fair amount of success. Mr Long went to Geelong in 1855, where he managed a bakery and confectionery business for a number of years.

In 1862 he arrived in Ballarat, and started a business in Plank road, and two years later he removed to the spacious premises in Victoria street. Mr Long was elected a member of the Town Council in 1874, and a year later he was elected mayor, acting in that capacity for three terms. In 1876 he was appointed a justice of the peace, and he was a fearless and conscientious magistrate. For some years he was a committeman of both the Ballarat Orphanage and Benevolent Asylum, and occupied the office of president of the institutions

About 12 years ago Mr and Mrs Long went to Portland to reside. Soon after reaching Portland Mr Long was elected to the council there, and was later chosen .

The deceased leaves a widow and eight grown up children. The funeral will take place in Ballarat to-morrow.

– Ballarat Star. March 6, 1916